Last week, we shared with you Part 1 of our list of the top 10 sustainable womenswear fashion brands in Singapore. Part 2 of our list is here!
Paradigm Shift Label
Founded by Audris Quek, Paradigm Shift Label is a slow fashion brand offering minimalist midi dresses. Don't overlook the collection's humble size though – the dresses and accessories are all you'll ever need to create a timeless and durable capsule wardrobe. The label's apparel collection is centered around monochromatic dresses named after coffees, such as The Long Black and The Flat White. Paradigm Shift Label's garments are produced by fair wage manufacturers, and the label even offers honest pricing details for all their pieces on their website. This ensures a fully sustainable and ethical production process from producer to customer, therefore enabling full transparency for the customer.
Visit them at: https://paradigmshiftlabel.com
Gypsied
Gypsied breathes new life into Asia's heritage batik print textiles by creating apparel, clutch accessories and even fabric canvases out of them. Their pieces are enveloped in extremely intricate and colorful Oriental prints, evoking a traditional Asian aesthetic while looking contemporary and unique. This process of blending tradition and modernity is possible through close collaboration with textile artisans and cooperatives and expert craftspeople. By forming personal relationships with them, Gypsied ensures that the production process is authentic, ethical and sustainable.
Visit them at: https://studiogypsied.com 
QLOTHÈ
Pronounced as 'klo-they', Qlothè is the only label in this list that plants a tree for every garment bought. Under the label's Buy a Piece, Plant a Tree programme, Qlothè works with partners PM Haze (a non-profit) and noissue to bring this reforestation commitment to reality. However, sustainability efforts aside, the label does produce gorgeous and elegant clothes. Their collections primarily feature billowy maxi slip dresses with jagged, asymmetrical hemlines and jumpsuits in strong monochromatic colours. 
Visit them at: https://qlothe.com 
Salient Label 
Taking pride in creating designs that are affordable yet contemporary, Salient Label empowers women with elegant casualwear. Their garments stand out from other brands through the occasional pops of colour blocking, offering variety to the often minimal and neutral colour palette observed across their collection. This tonal aesthetic encourages wearers to focus on the tailoring and silhouettes of the label's pieces, and evokes a timeless and ageless appeal throughout the collection.
Visit them at: https://salientlabel.com
CATCH
CATCH prides itself as a luxury womenswear label that strives to improve women's accessibility to luxury clothing. This sense of luxe is derived from the label's material of choice in garment construction: mulberry silk. Silk is the primary material for all of CATCH's apparel, for it is a natural and premium fiber that is extracted without any chemical processing. This environmentally-friendly approach aligns with the brand's goals to create a sustainable supply chain.
Visit them at: https://catch.com.sg
Festive seasons are around the corner and getting ready in terms of fashion sense is vital. This article provides five inspirational looks for the new year's celebration and Christmas 2022
Read More »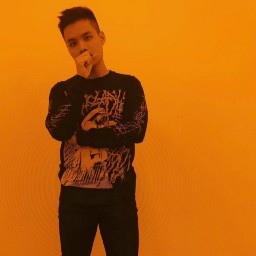 About the Author
Thaddeus Asher Han
Fashion Commentator & Creator
Fashion Journalist at Fashive
https://medium.com/@thaddeusasherhan

Some of Our Courses to Check Out