In this article of The Sustainability Series, we share with you the top 10 sustainable womenswear fashion brands in Singapore. This post is Part 1, while Part 2 will be released next week, so stay tuned!
OliveAnkara
Founded in 2016, OliveAnkara is one of Singapore's leading brands known for African wax-printed resortwear infused with a modern Italian design silhouettes. They are especially known for their infinity dresses, afromonos (kimonos with African prints) and even cheongsams printed in bold, vibrant and fun colours. All of their clothes and accessories are handmade, ensuring quality attention-to-detail and sustainable production. This leads to a bespoke product made in highly limited quantities.
Visit them at: https://oliveankara.com
Address: 
79 Chay Yan Street, 01-02
Singapore 160079
Opening Hours: 
Tuesday – Friday 12pm – 2pm and 5pm – 7.30pm
Saturday – Sunday 11am – 6pm
Esse
Derived from the Latin phrase meaning 'to be', Esse takes special care in sourcing and developing a sustainable supply chain to ensure thoughtful production. The outcome of this painstaking sourcing is highly sculptural and minimalist garments that evoke a timeless sophisticated design. Every garment is a wardrobe staple that lets their careful construction do the talking, and can be worn for any occasion.
Visit them at: https://www.essethelabel.com
Address:
110 Joo Chiat Road, 02-01
Singapore 427402 
Opening Hours:
Esse's studio is only open on a by-appointment basis.
Matter
Matter Prints is one of Singapore's leading players in the sustainable fashion sector. Although they are most commonly known for their jumpsuits, they also stock apparel such as outerwear, pants and even scarves. In their online shop, they have even separated their garments according to manufacturing technique, demonstrating their commitment to providing full transparency and excellent customer service. Matter also has an online Journal where they publish extremely insightful content about sustainable living, and provide insight stories to how their clothes are made.
Visit them at: https://shop.matterprints.com
Address: 
211 Upper Bukit Timah Road
Singapore 588182
The Form 
Have you ever heard of Pareto's Principle? Or its laymen monicker, the 80/20 rule? The Form is founded on that principle, the belief that the average person only wears 20% of their wardrobe regularly. The Form Founder Wu Kailing also believes in delivering 80% (or most of) her revenue from devoting her entire brand to constructing that frequently-worn 20% of clothes. This laser-focused belief manifests as monochromatic garments with muted, neutral palettes and elegant geometric silhouettes. 
Visit them at: https://theform.com.sg/the-brand/ 
Address:
The Form has stores at Funan (107 North Bridge Road, #02-K03, Singapore 179105) and TANGS at Tang Plaza (310 Orchard Road, Level 2, Singapore 238864)
Opening Hours: 
Funan: 10.30am – 10pm Daily
Tangs Plaza: 11.30am – 8.30pm Daily
Baliza
Baliza is a playful portmanteau named after founder Gema Santender's love for Bali and Ibiza. As these places suggest, the label creates resortwear in bright, cheery pastel hues in light, breathable fabrics. Not only are Baliza's garments vivid and bold, but they are also designed with traditional handmade techniques of beading, block printing and embroidery. Supporting Baliza's garments does not only make you look good, but do good too. Baliza employs local craftspeople, pays them a fair wage and provides them with educational and financial support. Beyond enhancing the brand's artisanal sensibility, it also preserves the culture and garment-making skills of the craftspeople, while delivering them a better quality of life.
Visit them at: https://balizashop.co
Address:
Baliza is stocked at multiple stockists across Singapore, including August Society (Suntec City #01-506/507, 3 Temasek Boulevard, Singapore 038983) and Ship of Time (OUE Downtown Gallery #01-36 to 38, 6A Shenton Way, Singapore 068815). 
Opening Hours:
August Society: 11.30am – 9pm Daily
Ship of Time: Monday to Friday 11am – 8pm, Saturday 11am – 5pm, Closed on Sunday.
Festive seasons are around the corner and getting ready in terms of fashion sense is vital. This article provides five inspirational looks for the new year's celebration and Christmas 2022
Read More »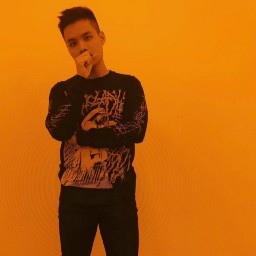 About the Author
Thaddeus Asher Han
Fashion Commentator & Creator
Fashion Journalist at Fashive
https://medium.com/@thaddeusasherhan

Some of Our Courses to Check Out