Yeeli Lee is a self-professed serial entrepreneur – a "rainmaker" and an "armadillo", in her own words. Having started and is running three beauty and skincare companies simultaneously – including a regional beauty brand incubator, she is a doyen at building beauty brands from the ground up. During our interview about her newest venture B Human, she shares 6 tips for aspiring entrepreneurs looking to start their own beauty business.
Understand the Problem You Want to Address
From the outset, Yeeli's problem was clear. Global skincare brands have been participating in the clean beauty conversation to create safer and more transparent products. But no company has been designed from the ground up to combat the global issue of climate change. 
"The average consumer goes through at least 10 skincare products per year," Yeeli says, referring to the general rate people use their whole suite of products. "For the most part, skincare products are single-use items." While clean beauty brands use organic and environmentally-friendly ingredients to create safer and even reusable products, most people dispose of them after they have finished using them.
While some companies understand the need to use more eco-friendly materials in their packaging, integrating this into their product development is a challenge. A complete ground-up product redesign is hindered by long-term supply chain contracts and the costs incurred to source new vendors. In addition, large listed beauty corporations are pressured to lower costs and maximise profits in order to present positive earning results to shareholders every quarter.
This structural issue presents a massive opportunity for B Human to enter the market, which Yeeli has relished and embraced.
Don't Reinvent the Wheel
"Solutions might already be existing overseas," she says, after advising that it may not be optimal for startups to duplicate initiatives that might already be in the market. Instead, effort should be devoted towards researching what already exists and is working, then tweaking these business models to your location. 
Yeeli brings up Hatch Beauty and Seed Beauty as two examples that greatly inspire her. These companies are beauty brand incubators, which helps brands "start from scratch internally and grow from all aspects." Incubators assist brands across all sections of the value chain, from design to manufacturing to production. Recognising that no such incubator exists in South East Asia, she started FA8 & Co. Today, the brand provides expertise on five core facets to their beauty incubatees: Products, Customers, Packaging, Competitors and Technology. 
Employ Design Thinking from Day 1
As Yeeli shared with me in our interview, design thinking has been a methodology deeply embedded within the product development process at B Human from Day One. 
Design thinking refers to designing with the human experience in mind. By empathising from the customer's perspective when developing products, companies create better products, services and internal processes that truly meet their customer's needs. This process is done by embracing mindset shifts, asking and understanding the right questions, and tackling problems from a new direction. In addition, all of these must align with what is economically viable and technologically feasible.
"B Human is the first skincare brand designed for climate change," Yeeli reiterates. From the outset, she knew that her products' packaging had to be biodegradable and easily recyclable. Not only did this align with the customer demographic she was targeting, but spoke to the core ethos of her brand. The original B Human bottles are made of bamboo, while the refill bottles are made of aluminium that has been recycled 6 to 7 times on average. 
Be Mindful about Details
"Our packaging is beautiful," Yeeli says, as she continued demonstrating how design thinking influenced the development of her product. "The bottle is made out of bamboo, speaking to our Asian roots. It's also antibacterial, water resistant and environmentally-friendly. It's simple, minimalistic and people want to keep it around or even display it." 
While a sizable number of people purchase skincare according to packaging, she understands that a successful product goes beyond aesthetics. It had to be functional and practical too. Each bottle had been designed with ease of use in mind, even when traveling on aircraft. This acute attention to detail merges stylistic features with practicality, speaking to the contemporary gentleman's lifestyle. It also reflects the brand's design thinking ethos, and the outcomes that could be achieved from committing to this approach.
Identify your Business's Core Values
Yeeli also understands that contemporary marketing no longer entails selling only a product. Instead, brands resonate with their audience through core values, of which Yeeli identifies as her '3Ps'. "I call them the 3Ps – people, planet and pets", she says, explaining how her lifestyle aligns closely with that of B Human. As a mother of two teenagers, she shares that it is important for her actions to guide how they live and educate them with the right living habits and values. In addition, her products do not contain any toxins. She also does not test any products on animals. Her 3P brand philosophy clearly identifies and articulates her businesses' core values. In turn, they position B Human as a genuine and authentic brand in their customers' eyes.
Focus on the Big Picture – Everything is Interweaved
Before her foray into the fashion and beauty space, Yeeli was originally an electrical engineer. She assumed a chip designer role as her first job. However, she proclaims that "engineers are some of the most underestimated creative people. To be an engineer, you love creating things." She goes on to draw a parallel between engineering and fashion: Engineers are also designers in their own ways; both entail a creative aspect to devise solutions and solve problems.
More often than not, common patterns and trends present themselves, albeit unobviously at first. Steller startup founders are visionaries who manage to identify and combine these trends to form new insights that drive their businesses.
B Human launches on Earth Day – April 22, 2020.
Check out B Human's website here.
Festive seasons are around the corner and getting ready in terms of fashion sense is vital. This article provides five inspirational looks for the new year's celebration and Christmas 2022
Read More »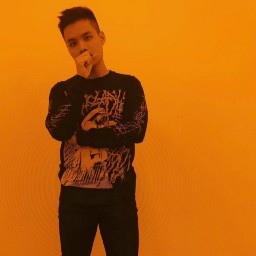 About the Author
Thaddeus Asher Han
Fashion Commentator & Creator
Fashion Journalist at Fashive
https://medium.com/@thaddeusasherhan

Some of Our Courses to Check Out