Photo by @bantersnaps on Unsplash
I recall the very look on my parents' faces when I first shared with them my dream of pursuing a Fashion Journalism and Communications degree at Central Saint Martins in London: raised eyebrows, widened eyes and straight, pursed lips that struggled to delicately balance clear shock and a desire to hide their despair. Like a reflex response unique to Asian parents, the declaration of pursuing a fashion degree (or any degree beyond traditional STEM fields) follows by the need of a series of convincing reasons. Our parents and family are often the most difficult group of people to persuade, and their responses may diminish our once starry-eyed idealism. In the end, we might even struggle to reassure ourselves.
Like you, I have been in that situation before. But unlike me, you probably haven't consulted nor sought your parents' approval yet. You might be sourcing the web for persuasive tools, techniques and strategies to build your arsenal of reasons to pursue fashion. You are looking for reasons so indestructible that your parents cannot possibly argue against them. You might be expecting me to encourage you to never lose that glimmer of optimism and idealism (traits embraced only by the bold few!), to fly forward and fall quickly and pick yourself up again, and to start early, and start now.
But, I won't. Instead, I will ask you to pause, and take a step back.
Examine Your Purpose
Ask yourself why you wish to pursue a degree in fashion. Do you dream of yourself standing at the foot of the runway after presenting your latest collection, with a venue full of show attendees applauding and calling out your name in reverence? Or are your eyes blurry from the glamour of celebrity designers rustling through and mingling with hordes of movie stars and models at buzzy fashion show afterparties?
Perhaps you may just love the idea of touching and feeling textiles and fabric, while seeking to satiate that unyielding thirst of making and experimenting? Maybe you've watched videos and documentaries on artisans at Dior and Chanel working away in their ateliers, performing their labour of love every single day for their entire lives, and you wish to be in their shoes, committing yourself to a higher cause beyond yourself for the rest of your life.  
For me, as a fashion writer, my purpose is to share cultural issues and analyses through the lens of fashion and textiles. I believe that fashion is a medium that all of us interact with on a daily basis, and has the potential to shape and influence our lives in more ways than we imagine. Seeking your purpose is important, because that will be the core of your journey in fashion, despite how tough the journey can (and will) get.
Having said that, a core purpose is insufficient to convince naysayers of your passion. Pursuing a fashion degree allows the acquisition of multiple skills, which can be transferred across industries lest you decide to leave the industry one day.
Acquisition of Soft Skills
Communication
Communication skills among different players in the industry (supply chain players, PR teams, merchandisers and other designers) are essential for you to expand your network and for your brand to thrive.
Sales
Learning sales and persuasive techniques are essential for you to grow brand awareness and secure potential clients and partners. A good salesperson will also easily adapt to any industry, and will always be in demand, since sales have a direct influence on any company's bottom line.
Negotiation
Learning how to get what you want is effective, but learning how to influence others to get you what you want is even more impactful.
Acquisition of Hard Skills
Mathematical Skills
Don't be fooled into thinking that pursuing a non-STEM degree means escaping math or science. I know of a friend who pursued Geography at university, only to end up working with complex mathematical and scientific equations and concepts. Likewise, fashion design requires a thorough and accurate understanding of body and fabric measurements, while fashion marketing involves plenty of behavioural and scientific knowledge to create effective campaigns and sales funnels. While these technicalities might result in a steep initial learning curve, an understanding and application of such concepts prove to be useful regardless of which industry you end up in, and even allow you to compete against STEM-educated peers.
Digital Marketing Tools and Customer Relationship Management (CRM)
Like most fashion design graduates, you may wish to start your own personal brand at a point in your career. To do so, a thorough understanding of the suite of available digital marketing tools and CRM approaches is extremely beneficial. In addition, understanding, leveraging and applying such tools and skillsets are important, for they are useful across any company and industry.
Software Skills (Microsoft Office Suite, Adobe, AutoCAD)
As a fashion student and creative, it is inevitable for you to learn software skills and design frameworks that aid your creative process. Not only does this demonstrate technical proficiency that drive visible results through a portfolio for potential employers, but it also allows you to learn marketable skills that grant you the freedom and opportunity to start your own creative agency or side hustle.
Photography and Image Manipulation Skills
Extending from the point above, a fashion design student like you will definitely develop a keen eye for visuals and images. Exposure to multiple modes of fashion media and hands-on approaches will hone this skill that cannot be taught in a traditional classroom setting nor at a bootcamp. 
Evidently, the skills outlined above are within reasonable expectations for you to adopt as a fashion student. Regardless of whether you pursue fashion design, communications or business, it is clear that these skills are also transferable across different career paths should you consider switching to a different one. 
In addition, a fashion degree empowers you with a slew of marketable and highly transferable hard and soft skills that create immediate results upon graduation. These results are publicly visible and available, providing you with a competitive advantage in relation to other university courses with a heavier focus on theory and content, with fewer means to demonstrate their results apart from their GPA and degree.
Nonetheless, there are also some issues to bear in mind before deciding to stride down this challenging yet fulfilling path.
Limitations of Market Size (But Potential Expansion Opportunities in the Region are Plentiful)
This is the most common rhetoric people may use to dissuade you from joining the industry. But fret not! The size of the global fashion industry continues to grow, with a heightened focus on the Asian continent. The number of talented emerging designers are only growing, especially in countries such as China, Vietnam and Indonesia. So much attention and resources are devoted to the Eastern sphere that the Business of Fashion, a leading industry publication, even introduced a BoF China prize in 2019 to recognise emerging Chinese designers.
Challenging to Secure Entry-level Internships
It is always challenging to get your foot through the door. However, this is evident across all industries, whether they are as lucrative as investment banking or as hyped-up as the technology sector. Companies are often reluctant to hire too many fresh graduates because they do not wish to incur high training costs. However, contrary to popular thinking, a fashion degree might put you in an advantage over your peers. Your portfolio and results are publicly available online, allowing employers to gauge your skills and technical abilities even before hiring you, therefore reducing their fears of having to train you from the ground up.
High Cost of Materials
Any Art school student will lament over the immense compounded cost of materials throughout their degree. If this unsettles you, you may wish to consider pursuing a fashion media and communications course instead of traditional fashion design. Bear in mind that it might be more challenging to transfer from media to design, instead of vice versa, in the event that you wish to do so at any point after graduation. Nonetheless, institutions like Taf.tc in Singapore and Fashive provide short courses for Singapore-based designers and global fashion students respectively. 
A fashion degree is not as hopeless or useless as you or your parents may think. You can pick up a plethora of hard and soft skills over the course, and all your results and portfolios are available online.
However, if you are still contending before making the leap to pursuing a fashion degree, consider experimenting with short courses to test the waters first. At Fashive, course providers like us share an accessible wide variety of courses to help people like you. Feel free to check out our recommended courses for beginners below!
Festive seasons are around the corner and getting ready in terms of fashion sense is vital. This article provides five inspirational looks for the new year's celebration and Christmas 2022
Read More »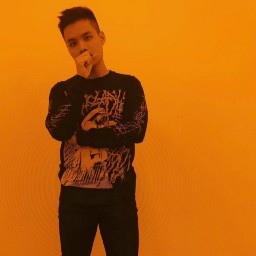 About the Author
Thaddeus Asher Han
Fashion Commentator & Creator
Fashion Journalist at Fashive
https://medium.com/@thaddeusasherhan

Some of Our Courses to Check Out