(Image: Shutterstock)
What would you do if you want to learn sewing or start your own fashion brand? Like most learners, you would look for fashion schools on Google and check out their courses. You might be pleased at how detailed their courses are. You're thinking of applying for them. Then, reality strikes: You realise that the courses are either too expensive, too long (4 years! Who has time for that?!), or just won't tie in with your schedule!
So, what could you do?
Thankfully, edtech startups catered specially for the fashion industry are slowly but surely starting to gain global ground. Riding on the rise of online MOOCs (Massive Online Open Courses) and the success of platforms such as Coursera and edX, fashion edtech players are starting to harness the opportunity to bring fashion education online. But, what is fashion edtech?
What is Fashion EdTech?
Think of fashion edtech as the opportunity to attend fashion school from the comfort of your own home. Or anywhere, really. Fashion edtech providers are digital learning solution providers who break down the course curriculum of fashion schools into bite-sized chunks to make learning fashion easy. This makes fashion education more accessible. 
Fashion edtech courses are also not as wide in scope as MOOCs, with thousands of students enrolling in a single course at a time and never getting the chance to interact with professors. Some fashion edtech providers allow students to interact directly with their instructors online in a one-to-one setting, delivering a personalised learning journey that mimics one's pathway in fashion school. Of course, all of these interactions can be done anywhere and at any time, so learners are not constrained to learning at specific times of the day like in school.
Fashion EdTech Startups around the Globe
While the community of fashion edtech startups around the world is small, they strive to deliver quality online courses for learners of all age groups and backgrounds.
Check out our top 5:
Motif
Motif is an apparel knowledge hub that provides hands-on courses conducted by leading fashion practitioners. Founded in 2002, the Hong Kong-based social e-Learning platform prides themselves on providing fashion courses that integrate the latest technology with traditional fashion design principles. Most of their courses specialise in fit techniques and designing garments according to various body sizes, demonstrating their commitment to a more inclusive and accessible fashion industry.
Visit them at: https://motif.org 
Omnilytics Fashion Academy
Courses in Omnilytics Fashion Academy have been designed especially for the aspiring fashion entrepreneur who wants to harness data to make data-driven decisions. Omnilytics is an industry-leading fashion analytics provider in Malaysia that leverages on big data to assist industry players in making data-oriented decisions. 
Omnilytics Fashion Academy's courses have been developed closely in relation to the parent company's core expertise on Big Data and analytics. With courses such as Supply Chain Management, Merchandise Planning and Sales Analysis & Inventory Management, the Fashion Academy's courses are developed as a close complement to their core product. With such a curated audience in mind, do be aware that their suite of courses retail for USD450, paid on a quarterly basis.
Visit them at: https://academy.omnilytics.co/#body-course-list
Fashive
Fashive is a digital learning solutions provider based in Singapore, with courses specially designed with and for the fashion industry. Our courses guide professionals throughout the entire fashion value chain. This means that an aspiring designer looking to learn how to sew for the first time in their lives can experience the same quality of education as an experienced merchandiser looking to further enhance their core set of skills.
Our end-to-end approach in course development also blends technical fashion skills with soft skills, such as effective leadership and communication skills. As deep believers in providing a holistic, interactive fashion education, Fashive also grants learners the opportunity to connect directly with their course instructors, who are industry professionals that still practise within the industry. 
Visit us at: https://fashive.org 
Yellowbrick
Yellowbrick is an online course provider that specialises in courses for the creative industries. Thus, their courses revolve around industries such as fashion, music and streetwear. Their courses have been designed in collaboration with top universities and brands to ensure a unique yet authentic learning journey. For instance, their Streetwear and Fashion Design Essentials courses have been designed with Parsons School of Design in New York, while they worked with Fashion Institute of Technology (FIT) to develop their Sneaker course.
Visit them at: https://www.yellowbrick.co 
BoF Education 
The Business of Fashion is the fashion industry's leading publication. Often cited by industry players and insiders as their go-to resource for fashion news, insights and analyses, the publication is one of the industry's most credible media outlets. Despite the quaint course list, their courses are highly informative and credible, as they are conducted by leading players in the industry thanks to the publication's expansive insider network.
Visit them at: https://www.businessoffashion.com/education 
The five course providers above provide courses that are highly specialised, and targeted specifically towards the fashion industry. With such a niche focus, these providers ensure that you will embark on and receive a holistic, informative and interactive learning experience.
However, if you prefer to enrol into a MOOC, Coursera and Udemy also offer fashion courses. Feel free to check out Coursera's fashion courses here, and Udemy's courses here.
Festive seasons are around the corner and getting ready in terms of fashion sense is vital. This article provides five inspirational looks for the new year's celebration and Christmas 2022
Read More »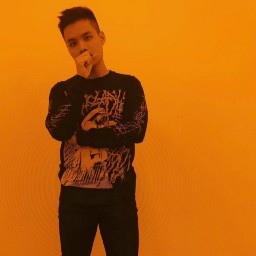 About the Author
Thaddeus Asher Han
Fashion Commentator & Creator
Fashion Journalist at Fashive
https://medium.com/@thaddeusasherhan

Some of Our Courses to Check Out