(Source: CV Magazine)
In the $2.4 trillion-dollar fashion industry, there are fashion jobs for all personalities. However, what exactly are these jobs? Which roles suit your personality the best?
In this article, we break down the fashion jobs across the industry according to different segments and personalities, followed by a short introduction of what each role entails. 
Production
The production aspect of the fashion industry is the largest segment within the industry. Most laymen with little prior knowledge of the fashion industry may also assume that these roles make up the entire fashion industry. We walk you through these production roles, before sharing with you how the fashion industry extends beyond the production sector.
(Source: Shutterstock)
Education Background: People in the production sector usually graduate from a fashion or Art school. A background in fashion or the Arts is highly encouraged, or even essential, to succeed in this sector.
Trend Forecaster
Trend forecasters are people who turn their deep curiosity about contemporary social culture and consumer purchasing behaviours into trend insights for brands and retailers. Apart from having a good eye, trend forecasters analyse market data and statistics to create detailed insights into consumer segments and their respective buying habits or preferences. Forecasters can work for global trend forecasting groups like WGSN, individual manufacturers or departmental stores.
Fashion Illustrator
Fashion illustrators are individuals who work closely with fashion designers to produce sketches and images for designers. Their illustrations are usually referred to by stylists and buyers to inform purchasing choices for their clients. Fashion illustrators usually draw either by hand or with computational tools like Adobe Illustrator. Their illustrations must be both visually appealing while being technically specific with intricate details.
Textile Designer
Textile designers create designs and patterns on different types of fabrics and textiles. They have a deep understanding of the specifics of various fabrics and yarns, together with technical knowledge on yarn colours and dyes. In addition, they are responsible for sourcing raw materials and new fabrics for collections. Textile designers usually hold multidisciplinary roles that extend beyond the fashion industry, into furniture production and even technical upholstery. 
Patternmaker
Patternmakers create patterns either by hand or using computer software. They usually collaborate closely with garment technologists and textile designers to create innovative and visually appealing patterns. Apart from excellent drawing and visual skills, patternmakers must have good sewing skills and must be very detail-oriented.
Fashion Designer
Fashion designers consolidate and play an active role in the design process from beginning to end. They envision the entire collection's concepts, conduct fabric and conceptual research, partake in the design and fitting processes, experiment with fabrics and work with the other production members until the collection is ready to be presented as a coherent narrative.
Garment Technologist
Garment technologists are highly analytical individuals with a keen attention to detail. They ensure that garments fit and perform according to how they are designed. They help to source and purchase fabrics, and collaborate with pattern-makers to see through the sample production process. Garment technologists also work with designers to ensure that their completed garments align with design and production methods, and are proportioned correctly. 
Stylist
Stylists are individuals with the sharpest "eye" for fashion, stylists assemble clothes and accessories to achieve a specific "look" that communicates a message. To do this, stylists refer to lookbooks, liaise with brand PRs and showrooms, and are even responsible for travelling to stores to retrieve clothes for photoshoots. On shoot days, they also handle the garments and ensure that garments are in top condition during the shoot. Stylists could also help with brand consultancy and image consulting, in order to assist brands with developing effective visual appeal. Some related and more specialised stylists include Hair Stylists, Make-up Artists and even Art Directors. 
Model
Models are responsible for promoting, displaying and advertising commercial products in the most appealing manner. They are usually associated as "faces" of the brand and the brand's first touchpoint with customers, therefore they must communicate the brand's messaging clearly, quickly and effectively. During the design process in the studio, they also work as fit models for designers to gauge the fit and proportion of their designs. Unfortunately, the rapidly-fluctuating nature of this role translates to most models working part-time with periodic swathes of job insecurity.
Costume Designer
Costume designers are fashion professionals who are responsible for creating clothes in film, television and stage productions. While their costumes are usually not presented on a runway, costume designers must ensure that their garments suit the "look", mood and traits of the characters who they design for. Apart from making or purchasing these costumes, they also research and design the garments that will bring out the best traits of each character in a production. Their costumes also play a large role in influencing or portraying the character's journey in the plot, and help to convey the director's message in a film.
Sales/Retail
The retail aspect of the fashion industry is the segment that customers usually interact directly with. In order to ensure the best customer service and shopping experience, different roles in the retail segment work in tandem behind the scenes.
(Source: Focused Collection)
Education Background: A fashion degree or background is highly encouraged. However, this sector also welcomes individuals with degrees in other domains like business, communications and even STEM degrees.
Retail Buyer
Buyers are individuals who plan, select and purchase clothes that are sold in retail stores. Buyers need to thoroughly understand existing trends, consumer desires and needs, and maintain relationships with designers, brands and suppliers. After gathering insights and data from trend forecasters and designers, buyers usually visit designer presentations and runway shows to curate a selection of clothes to be sold in stores. While the role sounds interesting and appealing to those who love shopping, retail buyers must be strategic in allocating their budget to maximise revenue and returns based on the clothes that they purchase from designers.
Merchandiser/Visual Merchandiser
Merchandisers are individuals who ensure all stores run like a well-oiled machine. They ensure that both physical and online stores are stocked adequately and that products are stocked in the most optimised manner according to customer segments and geographic locations. Apart from forecasting, planning and monitoring stock levels, they also ensure that products are delivered on time. In addition, merchandisers work with sales assistants to ensure that goods are displayed to customers in a manner that maximises sales. 
Sales Assistant
Sales assistants are the first point of contact with the customer in physical stores. They are responsible for conducting transactions with the customer, and ensures that the customer has the best possible experience while interacting with the brand and its products. Besides liaising with customers, sales assistants also help to maintain store conditions, track and maintain stock levels and the visual merchandising and layout of clothes.
Boutique Owner
Boutique owners are small business owners that are responsible for the entire operations of their boutiques. They manage daily operations, train and recruit staff, supervise managers, ensure customer service, ensure all stores are stocked, communicate with suppliers and product managers and ensure that the stores are running well. 
Personal Stylist
Also called image consultants, personal stylists are usually hired by individuals to enhance their personal style for certain events. They help individuals to curate and create a memorable personal brand that aligns with their identity, in order to achieve improvements in their careers or personal lives. 
Media
Fashion media is essential for consumers to interact with brands, and for brands to share information and new campaigns with their customers. Media outlets help consumers better understand designers' collections and campaigns, translating to increased conversions, revenues and brand awareness.
(Source: Pouted Magazine)
Education Background: A fashion degree or background is highly encouraged. However, this sector also welcomes graduates from Media-related Courses, together with individuals with degrees in other domains like Communications and Literature.
Fashion PR
Individuals in fashion public relations (PR) are the brand's mouthpiece with the world at large. They help brands to promote their campaigns, collections and clothing through various modes of traditional and digital media outlets. In addition, they also liaise with media outlets on loaning clothes, provide press briefings, and host brand events.
Fashion Writer/Journalist
Fashion journalists help to translate and break down the complex fashion industry into understandable and digestible content for laymen. The roles of a fashion journalist vary widely. Some fashion journalists work as fashion critics for international publications, such as Robin Givhan for The Washington Post and Vanessa Friedman for The New York Times. Other fashion editors work in consumer media publications like Vogue, Esquire or Elle, to demonstrate how clothes and fashion can be enjoyed in daily life. 
Editorial Assistant
Individuals who work in a media outlet, usually as assistants to the Editor-in-Chief. Perhaps the most notable example of a fashion editorial assistant in pop culture is Andy in The Devil Wears Prada, who helps the Editor-in-Chief Miranda Priestley with her administrative and ad-hoc tasks. Editorial assistants read and edit manuscripts, fact check, work with authors, schedule and coordinate, write and rewrite and do office tasks. 
Fashion Photographer
Fashion photographers present a visual narrative in campaigns, catalogues and fashion magazines. They usually create images and visual stories for their brands or publications, in the form of lookbooks, campaigns and editorials. They also have a keen understanding of fashion, styles, fabrics and how to shoot them. Famous fashion photographers include Craig Green, Inez & Vinoodh and Helmut Newton, who have all developed a distinct photography style across their careers. 
Technology
Aided by the maturation of Fourth Industrial Revolution (4IR) Technologies, e-Commerce and mobile commerce are slated to rise rapidly over the next 5 years. As a result, fashion technology (or FashTech) is gradually starting to rise in prominence, with more software-related roles gaining ground within the industry.
(Source: ITProToday)
Education background: A fashion degree is not necessary to work in Fashion Technology, but an Information Technology-related degree is. Nonetheless, an understanding of or a background in fashion is highly encouraged.
Digital/Social Media Specialist
Digital specialists play a part in strategizing a brand's online marketing and outreach strategy. These individuals are well-versed in the technicalities of digital and web analytics, email marketing techniques, search engine optimisation (SEO) and search engine marketing (SEM) strategies and metrics.
Web Developer
Web developers build the foundational back-end of a website, while web designers/UI/UX designers build the front-end of the website. Web developers are required to know a variety of programming and scripting languages.
eCommerce Manager
eCommerce managers oversee a company's online sales. They are responsible for the image of a company and generate sales through the Internet. They oversee a team of web and software developers who build the entire website. 
Fashion is a sprawling industry with a plethora of roles for all personalities. If a production-related role does not appeal to you, you could always explore further career pathways that interest you. 
If you're keen to enter the world of fashion or build on your technical fashion knowledge, Fashive grants you the opportunity to access online learning courses without committing to a costly years-long degree. Our online courses have been designed by industry experts and provide you with the flexibility of choice to taste a sample of the industry. Feel free to check out our affordable courses in the menu bar above!
Festive seasons are around the corner and getting ready in terms of fashion sense is vital. This article provides five inspirational looks for the new year's celebration and Christmas 2022
Read More »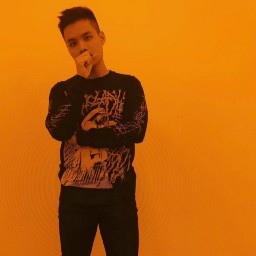 About the Author
Thaddeus Asher Han
Fashion Commentator & Creator
Fashion Journalist at Fashive
https://medium.com/@thaddeusasherhan

Some of Our Courses to Check Out