Yes, we know that you need a set of core skills to be a successful fashion designer. You need strong drawing skills, stellar communication skills and a keen eye for detail. However, you might feel that these skills are simply not enough to reach your definition of success.
If you're reading this article, you want to build timeless collections. You want to build a brand, and not merely a label. You want to go beyond pursuing fashion as a job. You want to leave a legacy behind.
So, what does it take to truly become a standout star designer? We explore six truly iconic designers who have gone down in history as some of the best, and discover their secret sauce to success.
Be eager to learn: Alexander McQueen
Born in Lewisham, a town in London's rough East End, Lee Alexander McQueen did not have the easiest childhood growing up. His father was a taxi driver and his mother a social sciences teacher, and he grew up with his five siblings in a council flat. He had graduated Secondary school with only one 'O' Level in Art. However, he was determined to continue learning more about art and fashion. 
Following his graduation from Secondary school, he decided to enroll in a tailoring course in Newham College. During the course, he served an apprenticeship with prestigious Savile Row tailors Anderson & Sheppard and Gieves & Hawkes. Following his apprenticeships, he joined Angels and Bermans, a renowned theatrical costume supplier in England.
If not for these apprenticeships and the hunger to learn and grasp every educational opportunity from the best, McQueen would not have had the chance to enroll into the MA Fashion Course in London's prestigious Central Saint Martins. His early training played a role in all of his collections throughout his career, and until today he is remembered for his theatrical shows, flamboyant collections and exquisitely-tailored garments. 
Develop Your Own Vision: John Galliano
A common name that would spring up in any discussion alongside Alexander McQueen is John Galliano. Born in Gibraltar to a Gibraltarian father and a Spanish mother, Galliano moved to England at the age of six. Despite emigrating at such a young age, Galliano's affinity for his childhood country and neighbouring Morocco continued to manifest throughout his early career, especially throughout his tenure at the House of Dior. 
Galliano was catapulted into prominence upon showing his first graduate collection Les Incroyables (The Incredibles) at Central Saint Martins. The collection is largely inspired by the French Revolution, but captures the spirit and zest of "characters that stood up and defied the situation around them". Such could be described about Galliano himself, who described the experience of creating his first collection as "electrifying…[one that] possessed me, drove me, inspired me." He goes on to describe how the collection "was a reflection of [him]…[and] was everything to [him]."
Right from the outset of his fashion career, Galliano had a clear vision of what he wanted to communicate through his clothes, and this uncompromising vision elevated him to design for Givenchy, Dior and Margin Margiela today. 
Innovate: Christian Dior
Christian Dior. The layperson today might associate the name with infamous saddle bags, Dior Sauvage or even the popular Air (Dior) Jordans. However, keen fashion enthusiasts might be aware that it was Christian Dior himself who wrote a new chapter of fashion history in 1947. 
Post World War II, he launched his first collection for his then newly-formed House of Dior. His collection comprised of garments and dresses that flare out from the waists, evoking a curvier and smoother silhouette. This was a stark distinction from the boxy silhouette of garments during that time. This inspired then Harper's Bazaar editor-in-chief Carmel Snow to describe his collection as a 'New Look', marking a new post-war era in fashion. 
Dior continued to reinvent his own silhouettes in women's dressing throughout his career; today, he is known for inventing the A-line, H-line and Y-line silhouettes. His relentless spirit of innovation and desire to dress women in new, creative ways sealed his name in fashion history books.
Make Fashion Your Lifestyle: Karl Lagerfeld
Now, take a moment to think about a historically successful fashion designer who only worked from 9am – 5pm five days a week, then pursued other activities during their free time. Did anyone come to mind? As controversial as this point might be, successful fashion designers see fashion as their vocation and calling, devoting their entire lives to the development of their craft. To top league fashion designers, fashion extends beyond a job. Fashion becomes their life.
Karl Lagerfeld, the second Creative Director of French luxury fashion house Chanel, embodies this. He is notorious for blurring the boundaries between his career and personal life, and might even be fashion's greatest workaholic. As he admits, "To design is to breathe, and if I can't breathe I'm in trouble." Even up till his death, Lagefeld held the Creative Director position for three fashion houses: Chanel, Italian luxury house Fendi and his eponymous label. At times, he would oversee over fifteen fashion collections a year. To do this, he usually worked 16 hours a day, but he was delighted to do it.
In addition, the Business of Fashion had credited Lagerfeld with leaving behind a business model as his greatest legacy, reflecting the extent to which he viewed his work as his life calling. 
Be Different: Rei Kawakubo
Most may identify Japanese label Comme des Garçons by its Play line: the cute, red heart-shaped prints with a pair of beady eyes emblazoned on t-shirts, knitwear and sneakers. These feel like a whole universe apart from the clothes presented in the main Comme des Garçons collections shown during Paris Fashion Week. 
However, it is the main line's runway shows that reflect the true artistic creativity and bold innovation of Comme des Garçons founder Rei Kawakubo. Throughout her career, which has spanned over half a century, Kawakubo has "[tried], always, to come up with something new. Things that people have not seen, and I have gone this way for 50 years".
As a self-trained fashion designer, perhaps it could be said that Kawakubo had the chance to develop her own unbiased point-of-view. While most fashion media might describe her as enigmatic or reclusive – given how rarely she gives interviews, her approach towards fashion was the exact opposite. In a conversation with the Museum of Modern Art Curator Andrew Bolton, she described how she "decided to start from zero, from nothing, to do things that have not been done before, things with a strong image." This led to her creation of a pantheon of often-deconstructed designs that are radical, extravagant and even described by some as austere anti-fashion. Kawakubo's designs are adored by many for their sheer freshness and difference from traditional garments.
Apprentice/Find a Mentor: Yves Saint Laurent
As a child, Yves Saint Laurent loved creating paper dolls and sketching fashion illustrations. By his early teenage years, he was designing dresses for his mother and sisters. When he was eighteen years old, Saint Laurent enrolled at the Chambre Syndicale de la Couture, the official governing body of Haute Couture. He was also introduced by then-editor of French Vogue Michael de Brunhoff to designer Christian Dior, who he worked for. 
Soon, Dior became Saint Laurent's mentor. Saint Laurent was enthralled by Dior, admitting that Dior "taught me the basis of my art. Whatever was to happen next, I never forgot the years I spent at his side." Saint Laurent first started his apprenticeship under Dior by observing the process of creating a collection, "from the early sketches, to the toiles developed by the premieres and the fittings, the important moment when the couturier could work directly on the dress…moulding it to his desires and ideas." Then, he soon started contributing directly to the collections, before assuming the Creative Director role at Christian Dior at the tender age of 21. And, as they say, the rest is fashion history.
If you are new to fashion, we know how challenging it can be to find a mentor. Therefore, at Fashive, we have curated a series of online courses for beginners like yourself to take. By taking our courses, you can interact directly with our course instructors and receive their feedback, contributing to a more immersive learning experience. Check out our courses below!
Festive seasons are around the corner and getting ready in terms of fashion sense is vital. This article provides five inspirational looks for the new year's celebration and Christmas 2022
Read More »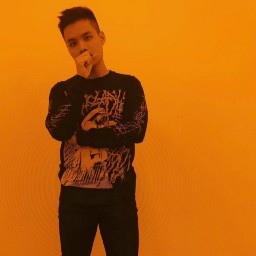 About the Author
Thaddeus Asher Han
Fashion Commentator & Creator
Fashion Journalist at Fashive
https://medium.com/@thaddeusasherhan

Some of Our Courses to Check Out