Photograph: metamorworks/Shutterstock
In a 2017 letter to shareholders, Alibaba's then-executive chairman Jack Ma announced Alibaba's 'New Retail' vision, outlining the company's next disruptive step in retail.
You probably know Alibaba as China's largest e-Commerce company, and the Eastern cousin of Amazon in the United States. Founded by Jack Ma in 1999, it has built itself into an online marketplace behemoth that controls 80% of China's online market, according to the Wall Street Journal. Alibaba has a presence throughout the entire Chinese retail ecosystem, with initiatives ranging from direct-to-consumer services like Taobaoand Tmall, and even digital payment system Alipay.
But, the eCommerce behemoth is still growing. Alibaba's 'New Retail' vision is the company's boldest foray yet into experiential retail. Blurring the boundaries between the physical brick-and-mortar space and virtual e-Commerce stores, Alibaba's 'New Retail' vision outlines omnichannel experiential retail as the future of the retail industry.
In this article, we examine what Alibaba's 'New Retail' concept entails, before identifying five core insights for brands to emulate in their own retail strategies.
What is Alibaba's 'New Retail'
Alibaba summarises the approach in a 5-minute video.
In reality, its 'New Retail' strategy encompasses an article-length list of disruptions and features.
In essence, however, Alibaba strives to disrupt various forms of retail by integrating online technology into traditional retail modus operandi to enhance the overall customer experience.
For example, Alibaba's Hema Supermarkets digitise traditional grocery stores by allowing customers to view product information by scanning QR codes in their phones, and arranging their orders to be delivered directly to their houses. Instead of only buying groceries to cook at home, staff at Hema Supermarkets can cook their groceries for customers to try on the spot. This grants customers a tactile, immersive and interactive grocery shopping experience.
Alibaba's 'New Retail' vision expands beyond supermarkets too. Mom-and-pop stores and retail stores are experiencing a digital makeover, with real-time inventory management, price changes and even interactive augmented reality (AR) applications to try on clothes and makeup. Car showrooms are also disrupted by giant car vending machines that allow customers to experience driving the car before purchasing them.
These bold and innovative strategies catapult the industry forward to its next frontier, one that is dominated by cloud technology and mobile applications. They are mostly unheard of, and retailers might be tempted to ask: Are these methods proven?
They seem to be paying off. In an article by the South China Morning Post, Alibaba reported that daily sales are upwards of 800,000 yuan (US$ 116,500) at Hema Supermarkets which have been open for at least 1.5 years. In addition, customers who shopped both online and offline at Hema spent an average of 575 yuan monthly, compared to under 300 yuan for purely online or offline shoppers.
How can brands emulate Alibaba's 'New Retail' strategies to increase sales? Fashive breaks down five core insights for retailers.
Adopt A Customer First Approach
In retail, products are important, but the customer is key. A lot of effort and resources are dedicated to sourcing products of the highest quality at the lowest cost. Even more resources go into optimising logistical and distribution strategies. But how much do retailers know their customer and their individual needs?
Leading eCommerce players adopt a contrarian approach to retail, by placing their consumer at the core of their operations and expansion strategies.
For instance, Amazon is known for identifying Customer Obsession as one of their 4 Pillars of Success. Its founder Jeff Bezos has also been especially vocal about his "obsessive compulsive focus" on customer service. When asked about predicting customer needs, he believes that "it is difficult for us to imagine that ten years from now, customers will want higher prices, less selection or slower delivery. Our belief in the durability of these pillars gives us the confidence required to invest in strengthening them."
Likewise, the customer lies at the heart of Alibaba's 'New Retail' strategy. For example, Alibaba's Hema Supermarkets will deliver groceries to customers in 30 minutes if they live within a 3km radius of a Hema Supermarket. Alibaba Founder Jack Ma is renown for being a people-oriented businessman who once said that he would "do everything to make sure [his] customer is happy," and his philosophy is evident in Alibaba's 'New Retail' strategy.
Focus on Convenience
With this consumer-first approach, products and retail services are then tailored around the customer's lives, instead of vice versa.
Traditional modes of retail force consumers to carve out a time in their daily schedules to shop for groceries, visit a mall to return a product, or even devote a weekend to purchasing a new car.
However, this new mode of retail comprise of systems and services that empathise with the consumer's busier lifestyles and personalised needs, therefore delivering a more seamless shopping process for the customer.
Be Nimble and Multifunctional
In order to deliver a seamless shopping process, retailers must be nimble and quickly execute advanced and complex systems around the customer. Retail spaces must adapt to changing customer needs and evolve to combine multiple functions. There is also no one-size-fits-all solution for different retail segments.
For instance, every Hema Supermarket is a grocery store where customers can have their food prepared by chefs on site. However, the supermarket also functions as a logistical distribution centre. This enhances the value of the retailer's network, ensuring quicker deliveries, more efficient use of resources and recurring customers who will likely continue to use their service each time they need to buy groceries.
This strategy would likely fail for fashion and beauty retailers. Despite being retail spaces too, it is unlikely that consumers would buy products from the same store regularly. Therefore, these retailers need to adopt a different approach.
Virtual and augmented reality (VR/AR) software are used by these retailers to enhance customer experience. Customers who visit the physical store can "try on" apparel and make-up virtually with AR, without having to queue for fitting rooms or search for samples. Now, stores become more than just transactional places to buy things. Stores become multifunctional, doubling as a source of entertainment where people can interact with and experiment with products. In addition, all of these benefits are enjoyed hassle-free at no cost for the customer. Experiential marketing also speaks to their aspirations of owning the product, possibly leading to more apparel and beauty sales.
Harness Technology
Technology must be purposefully used to create nimble systems and enable swift execution. According to this Forbes article, the success of Alibaba's 'New Retail' strategy lies in effective use of three key technologies: cloud commerce, digital shopping applications and location data analytics.
These technologies allow retailers to make changes in real time. Electronic price tags at Hema Supermarkets can fluctuate in real time based on different factors. The cloud commercialisation of mom-and-pop stores allow their point-of-sale system and transaction logs to be updated by the second. Their inventory and order management systems also update in real time, providing immediate information that allow owners to run their businesses more efficiently. Retailers are empowered with digital shopping mirrors and shop-and-go mobile solutions to entice customers.
The Future is Omnichannel
In the future, the physical and virtual worlds will merge. Retail success lies neither online nor offline, but in an intelligent mix of both. The future leaders of the industry will be the ones who optimise this combination to best connect with their customers.
Like how algorithms specially tailor social media feeds to our individual interests, a real-time omnichannel strategy empowers retailers to personalise experiences according to our individual desires.
Alibaba's 'New Retail' strategy succeeds in realising this vision as Alibaba already has a digital retail ecosystem in place. To enter their smart stores, the customer must scan the Alipay app, which they likely already have on their phones. Consumers need not enter home delivery details as they are already captured in the system. Existing Taobao and Tmall customers can receive location-based store recommendations and discount notifications through their mobile devices, prompting more visits to physical stores.
By providing unparalleled convenience through seamless connectivity and appealing strongly to their own unique interests, consumers frequently use these platforms.
Conclusion
Above all, Alibaba's 'New Retail' strategy centers on a smooth omnichannel experience. This truly puts the customer at the core of the retail process. Leveraging on modern technology like cloud computing and location-based digital analytics, a heightened focus is placed on every customer's individual lifestyle and needs. This breeds trust and loyalty, leading to frequent use of this service, driving notable results for Alibaba Group.
Festive seasons are around the corner and getting ready in terms of fashion sense is vital. This article provides five inspirational looks for the new year's celebration and Christmas 2022
Read More »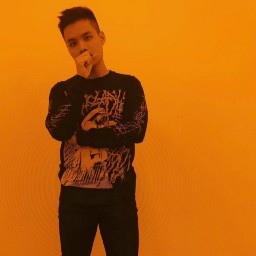 About the Author
Thaddeus Asher Han
Fashion Commentator & Creator
Fashion Journalist at Fashive
https://medium.com/@thaddeusasherhan

Some of Our Courses to Check Out