About the Course
Leather brings a touch of luxury and prestige to fashion products. As a natural material, each hide comes with its unique characteristics. Learn how to appreciate leather and its qualities; its anatomy, sources, grades and the tanning process from raw hide to a finished material. A must have skills for anyone who is dealing with leather goods
What will you Learn?
Discover the characteristics of leather,History of leather
Analyse the factors that influence the quality of leather
Learn how to classify leathers based on animal source under Commercial, Exotic and Unconventional category
Understand Leather Tanning Process and their application
Understand different type of Leather Finishing their application and how it affect product appearance
Identify the different types of leather and crust, grading and quality
Learn how to distinguish between natural and synthetic leather
Who is it for?
This is meant for Leather goods designers, Merchandisers, Product Developers, Technicians, Buyers and Pattern Makers.
Duration
8 hours
Course Partner
This Course has been designed in partnership with TaF.tc International.
Who is this accredited by?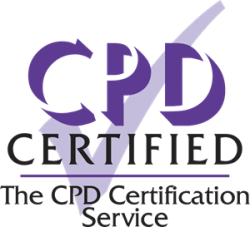 This course has been accredited by the CPD certification service ( UK ) which is hallmark of quality and recognized world wide . You can use this certificate to provide evidence of your continuing professional development. This course provides 8 CPD credit points (points will change based on each course). For more information on CPD credits visit: https://cpduk.co.uk/news-articles/view/cpd-points-units-credits
Shareable on LinkedIn
Share your Course Certificates in the Certifications section of your LinkedIn profile, on printed resumes, CVs, or other documents.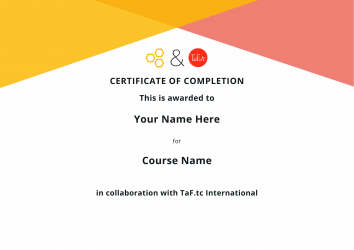 Module 1- Introduction to Leather
Module 2: Sources of Leather
Module 3- Leather Tanning
Module 4- Leather Finishing
Module 5-Components of Leather
Module 6-Leather vs Synthetic
Further reading and References