About the Course
This course covers all techniques and concepts you need to know about fabric costing that are widely used in the fashion industry. It covers component affecting fabric costing, yarn prices. This fundamental knowledge will enable the Fabric supplier, buyer, merchandiser or marketing personnel to compute cost based on requirement.
Designed by Industry professional, this course will give your extra edge to negotiate effectively with your suppliers and manufacturers.
Key Learning Areas
Understand various factors affecting fabric costs
Learn industrial mathematical methods to compute fabric consumption
Learn how to calculate total cost of the fabric
Analyse and propose alternatives to reduce fabric costs
Who is it for?
This is meant for those in Fabric Mill, Fashion Business, Merchandising, Buying , Planning
Training & Assessment Hours
8 hours
Course Partner
This Course has been designed in partnership with TaF.tc International.
Who is this accredited by?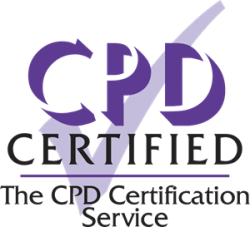 This course has been accredited by the CPD certification service ( UK ) which is hallmark of quality and recognized world wide . You can use this certificate to provide evidence of your continuing professional development. This course provides 8 CPD credit points (points will change based on each course). For more information on CPD credits visit: https://cpduk.co.uk/news-articles/view/cpd-points-units-credits
Shareable on LinkedIn
Share your Course Certificates in the Certifications section of your LinkedIn profile, on printed resumes, CVs, or other documents.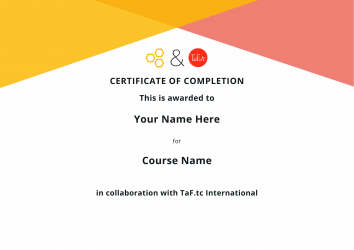 Module 2 - Fabric Pricing
Module 3- Fabric Weight Expression
Module 4-Fabric costing exercise