About the Course
Wish to know how to build quality into your products? Join this course to learn about the principles of quality management, statistical sampling, defects classification, product testing, safety standards, sample evaluation and report writing. The multifaceted delivery will aid you in identifying problem areas and developing solutions to assure quality in the end product.
What will you Learn?
History of Quality
Quality Concepts in Fashion Industry
Cost of Quality
Quality Management Tools
Statistical Quality Control
How to evaluate Factory
Fundamentals of Fabric Defects and Inspection
Color management in apparel industry
Fundamentals of Garment Defects and Inspection
Quality control in Fit evaluation Points of Measurement
Who is it for?
This is meant for Quality Assurance, Factory manager, Senior Management, Merchandisers, Product developers, Tech designers
Duration
20 hours
Course Partner
This Course has been designed in partnership with TaF.tc International.
Who is this accredited by?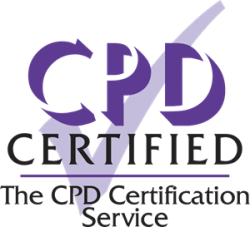 This course has been accredited by the CPD certification service ( UK ) which is hallmark of quality and recognized world wide . You can use this certificate to provide evidence of your continuing professional development. This course provides 20 CPD credit points (points will change based on each course). For more information on CPD credits visit: https://cpduk.co.uk/news-articles/view/cpd-points-units-credits
Shareable on LinkedIn
Share your Course Certificates in the Certifications section of your LinkedIn profile, on printed resumes, CVs, or other documents.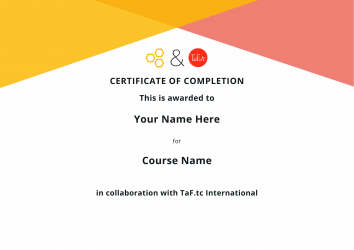 Quality in apparel industry
Sampling methods in quality control
Garment inspection and defect