About the Course
In the world of fast fashion today, managing production efficiency to achieve prompt delivery is key to success. Learn the art and science of production tracking and risk management in this course. This course will prepare you to handle multiple processes involved in life cycle of product from design concept to retail floor using production tracking tools.
What will you Learn?
• Gain an overview of the global apparel industry structure
• Understand Product life cycle from design concept to finished good
• Role and attitude of an effective Merchandiser
• Learn critical path management concept and identify critical processes
• Common lead time for various process and design time and action calendar
• Use production tracking tools to coordinate production
• Learn how to troubleshoot and recommend creative solution to ensure on time delivery
Who is it for?
This is meant for Merchandisers, Product Developers, Planners, Buyers , Tech designers and Marketeers.
Duration
20 hours
Course Partner
This Course has been designed in partnership with TaF.tc International.
Who is this accredited by?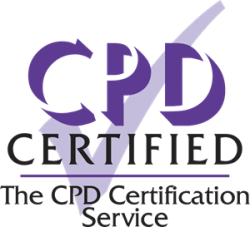 This course has been accredited by the CPD certification service ( UK ) which is hallmark of quality and recognized world wide . You can use this certificate to provide evidence of your continuing professional development. This course provides 20 CPD credit points (points will change based on each course). For more information on CPD credits visit: https://cpduk.co.uk/news-articles/view/cpd-points-units-credits
Shareable on LinkedIn
Share your Course Certificates in the Certifications section of your LinkedIn profile, on printed resumes, CVs, or other documents.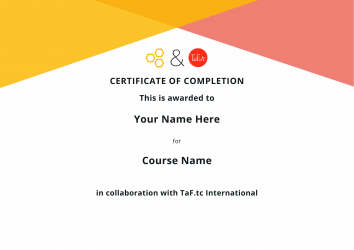 Module 1-Global Textile & Apparel Industry
Module 2 - Product Development Process
Module 3 - Color Approval Process
Module 4- Garment Sample Glossary and Approval Process
Module 5-Roles of Merchandisers
Module 6 - Production Tracking Tools
Module 7- Preventive Risk Assessment
Module 8 - The Art of Follow Up