Get Started
This course is currently closed
About the Course
Garment or product descriptions are used in fashion industry for mainly 3 purpose- Technical, Marketing and Legal. Technical garment descriptions are the basis of all of these and they are useful to create design, pattern , production and maintaining database of styles . Content writers later convert technical descriptions into consumer friendly marketing descriptions. Legal ones are the last level of descriptions required for export /import documentation purpose. This course covers detailed description of common garments and its parts. A must know for any designers, buyers Pattern makers and fashion marketer
What will you Learn?
Types of garments
What are garment descriptions
Detailed anatomy of below garment types

Top
Shirt
Jackets
Pants
Skirt
Dress
Shorts

Study specific parts and details of garment

Neckline
Collars
Sleeves
Cuffs
Lapels
Plackets
Pockets
Who is it for?
This is meant for Designers, Fashion buyers, Merchandisers, Product Developers, Planners, Sourcing specialist, Fashion marketers and Brand owner.
Duration
3-4 hours
Course Partner
This course has been designed in partnership with TaF.tc International.
Who is this accredited by?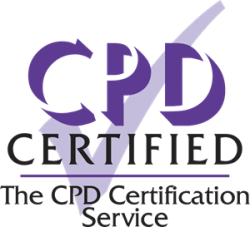 This course has been accredited by the CPD certification service ( UK ) which is hallmark of quality and recognized world wide . You can use this certificate to provide evidence of your continuing professional development. This course provides 4 CPD credit points (points will change based on each course). For more information on CPD credits visit: https://cpduk.co.uk/news-articles/view/cpd-points-units-credits
Shareable on LinkedIn
Share your Course Certificates in the Certifications section of your LinkedIn profile, on printed resumes, CVs, or other documents.