About the Course
This course covers all techniques and concepts you need to know about garment costing that are widely used in the fashion industry. It covers component affecting garment costing, fabric consumption calculation, fabric costing and garment costing. This fundamental knowledge will enable the buyer, designer, merchandiser or marketing personnel to compute cost based on given sketch or sample as well as to evaluate the viability of design collection.
Designed by Industry professional, this course will give your extra edge to negotiate effectively with your suppliers and manufacturers.
Key Learning Areas
Understand various factors affecting fabric costs
Learn industrial mathematical methods to compute fabric consumption
Identify trim/accessories which affects garment costing such as embroidery, printing and wet processing etc
Identify Components of garment cost
Learn how to calculate total cost of the garment
Analyse and propose alternatives to reduce garment costs
Who is it for?
This is meant for those in Fashion Business, Merchandising, Buying , Planning
Training & Assessment Hours
20 hours
Shareable on LinkedIn
Share your Course Certificates in the Certifications section of your LinkedIn profile, on printed resumes, CVs, or other documents.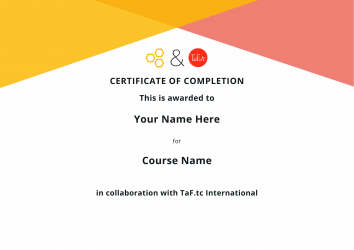 Module 2-Marker vs Fabric Consumption
Module 3- Fabric Consumption
Module 5-Trim and Accessory Costing
Module 6- Apparel Costing