About the Course
Technical drawing is an important tool to turn your creative design ideas into reality. It is integral part of technical specification sheet, which fashion Industry uses to communicate details of garments accurately and clearly to manufacturer to ensure error-free production.
This advance course covers art of production drawing to scale using a systematic approach. You will get systematic guidance on how to measure garments and transfer them into technical designs. You will also learn how to create technical specification sheet to communicate clearly your design concepts to the production team.
What will you Learn?
Fundamentals of Production Drawing
Types of Stitches and how to represent on technical drawing
How to take Points of Measurements of a garment
How to scale down measurements maintaining aspect ratio and details of the garments
Step by step guide to draw top
Step by step guide to draw Bottom
How to add seams, trims and stitch details, accessories, closures of a garment
Learn to develop technical specification sheet with descriptions and specifications
Develop sense of meticulousness in drawing and work
What tools you need
Before you start this course, prepare following tools for your sketching activity:
Download and Print base template in A 4 size pages
A4 size white papers, 2H pencil, sharpener, eraser, ruler, and 0.2mm and 0.5mm pens
Garment sample
Download and Print technical specification sheet
Who is it for?
This is meant for Fashion designers , Product Developers, Technicians, Pattern Makers, Merchandisers
Duration
20-24 hours including sketching exercise
Course Partner
This course has been designed in collaboration with TaF.tc International
Shareable on LinkedIn
Share your Course Certificates in the Certifications section of your LinkedIn profile, on printed resumes, CVs, or other documents.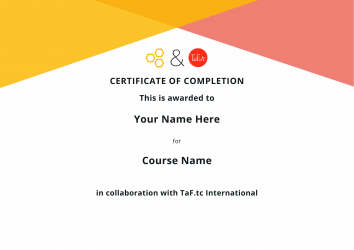 How to measure dress shirt to scale
Drawing a woven dress shirt
How to measure and draw Bermuda