About the Course
This certificate is designed for Fashion enthusiasts who are interested to enter a career in the fashion industry, or for current practitioners who wish to upgrade their skills.
This exclusive online course provides a holistic introduction to the textile and fashion industry understanding the process of design till finished goods focusing on in-depth product knowledge on fabric, design, product development, apparel production, quality control, retail merchandise buying, as well as the critical skill of the Art of Follow-Up, which helps to ensure that you will source, produce and deliver the final product in-store, on-time. Need to keep pace with new trends in digital marketing and e-commerce? This program will also provide comprehensive coverage of concepts you'll need to kick-start your fashion business.
Our interactive course will provide you with many tips, techniques, and opportunities and prepare you well to start and upgrade your fashion career.
What will you learn?
Essentials of textiles
Recognize performance management and ways to review talent.
Identify employee engagement.
Create assessments and training programs.
Learn how to improve employee retention
Who is this accredited by?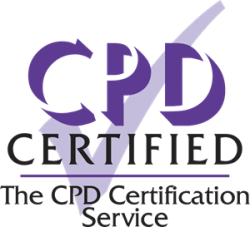 This course has been accredited by the CPD certification service ( UK ) which is hallmark of quality and recognized world wide . You can use this certificate to provide evidence of your continuing professional development. This course provides 20 CPD credit points (points will change based on each course). For more information on CPD credits visit: https://cpduk.co.uk/news-articles/view/cpd-points-units-credits
Shareable on LinkedIn
Share your Course Certificates in the Certifications section of your LinkedIn profile, on printed resumes, CVs, or other documents.